Wedding Cake Toppers
Custom Wedding Cake Toppers
Love makes the world go round! There is nothing more joyous than people coming together (with cake, of course!) to celebrate love. Sure, it can get cheesy sometimes – but don't pretend you don't love that too!
We at Custom Cake Toppers are suckers for love, and so, we celebrate it the way we know best! With handcrafted, made-with-our-whole-heart miniatures designed specially for the love-birds.
We take it upon ourselves to capture not just their physicality, but also their quirks and personalities through our miniatures. And we don't rest till we get it right, which  is why we offer unlimited revisions and a 100% satisfaction guarantee.
So, whatchu waiting for? Send us a picture of your love-birds and let's get this party started!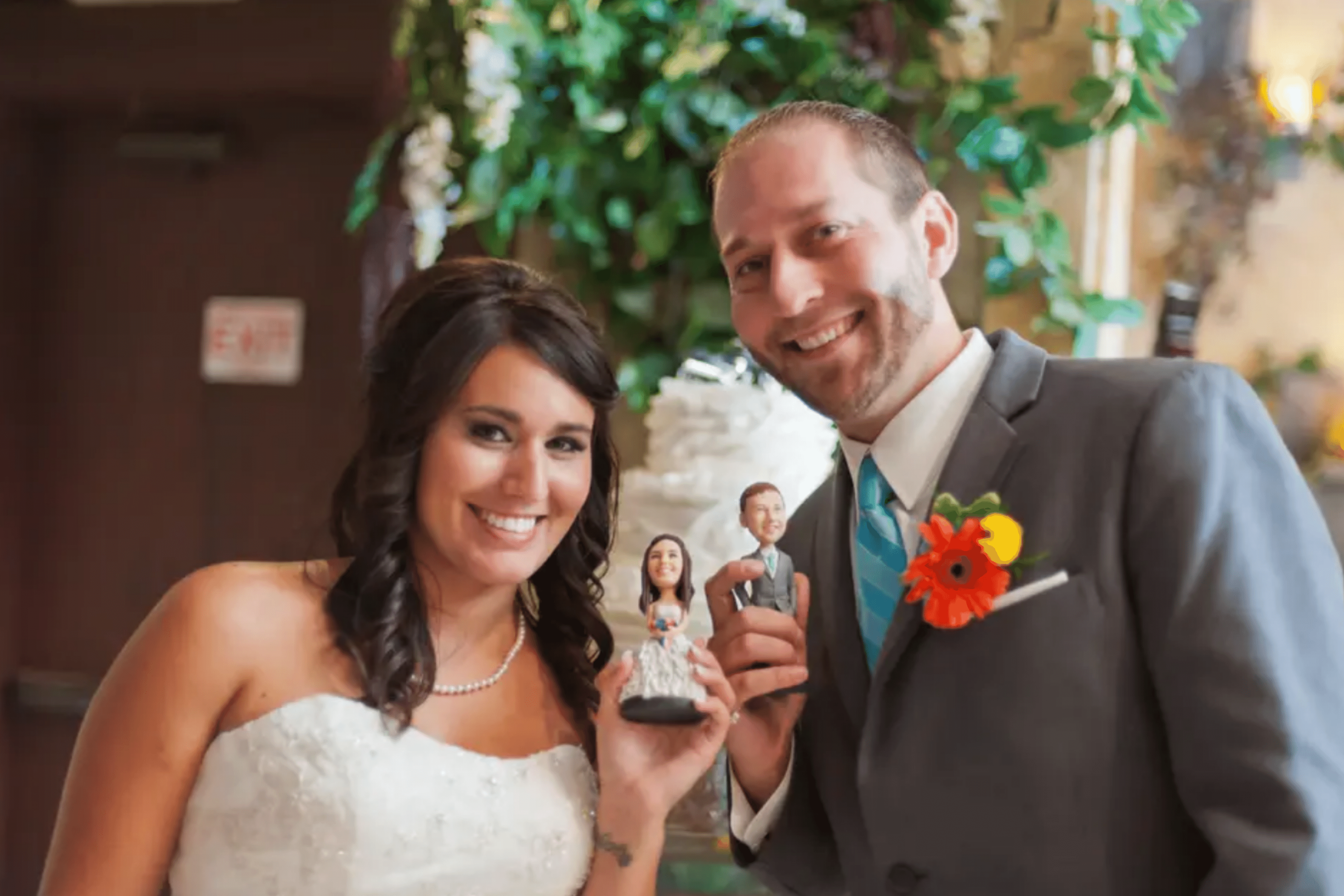 Show Filters