The vows have been exchanged, the guests greeted, and the champagne popped- it is now time for the gorgeous cake-cutting commencement of the wedding ceremony. Draw the attention of your guests at this special moment by choosing a stunning, uniquely-you cake topper!
 Crown your confection with the most appropriate topper! We've listed the most popular types of wedding cake toppers to help you decide which works best for you.
Deciding on a wedding cake is no easy task – a host of things come into play, such as texture, colour, type, flavour etc. we're sure, though, that envisioning the delicious result can make the process easier.
Plus—how could you pass up scouring down dessert? Apart from that, one of the most sentimental parts of cake planning is choosing your wedding cake topper. Although it isn't a requirement, many couples love the notion of that extra touch of personalisation. How wonderful is it that couples often turn their wedding cake toppers into family heirlooms or souvenirs?
The right wedding cake topper can mirror your aura as a couple. Stand by for some sugary sweet ideas for different kinds of wedding cake toppers!
   The Classic Couple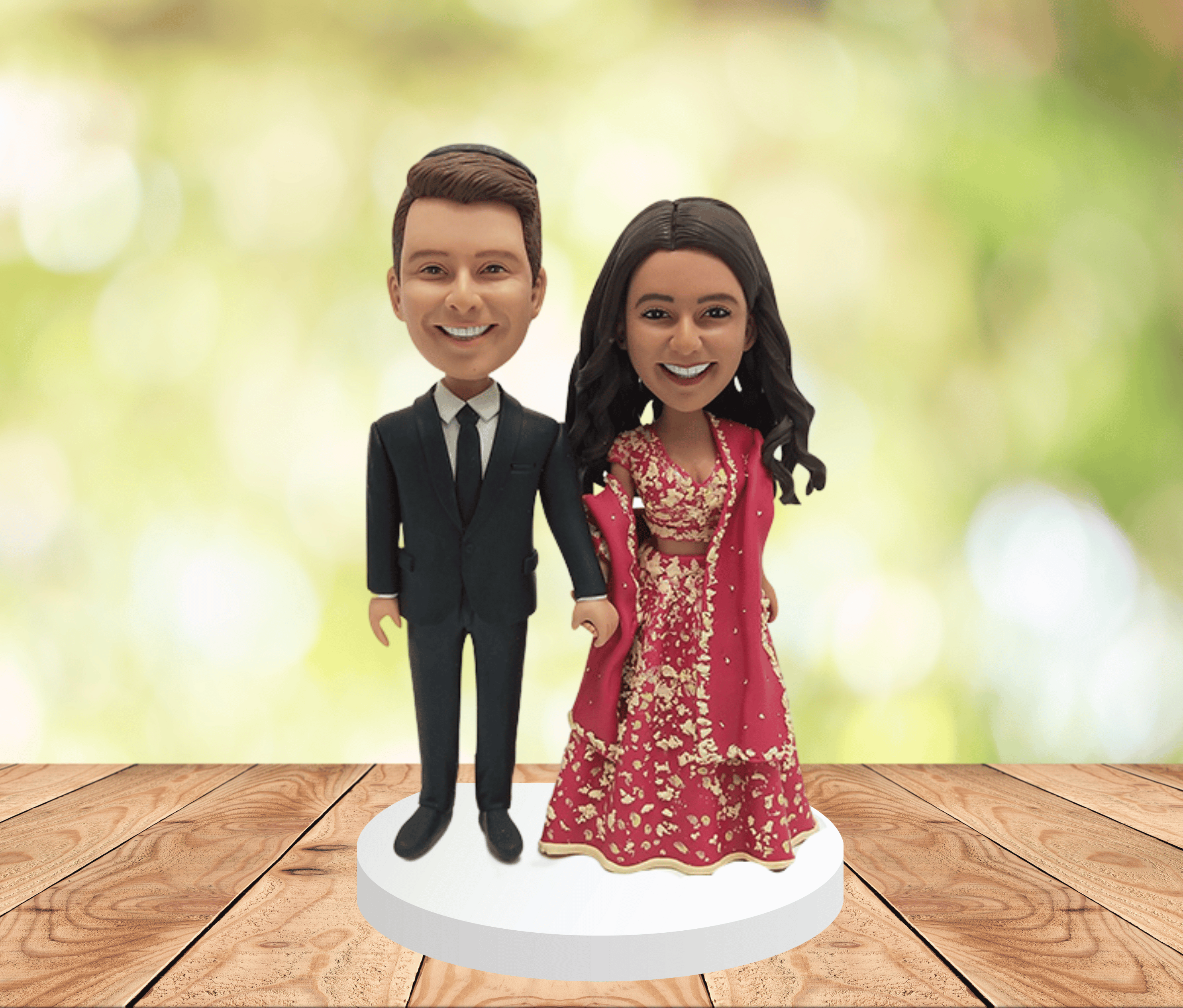 The definitive wedding cake topper— it is tradition at its finest and also radiates vintage chic, adding a classic touch to your wedding cake. The beauty of a couple embracing their wedding finery standing side by side is unmatched and can be found in many antique stores and boutiques. You can even reuse a family heirloom for that sentimental touch.
This particular kind of cake topper works best with simplistic cakes, that are either all white or minimally ornamented.
The Sassy Couple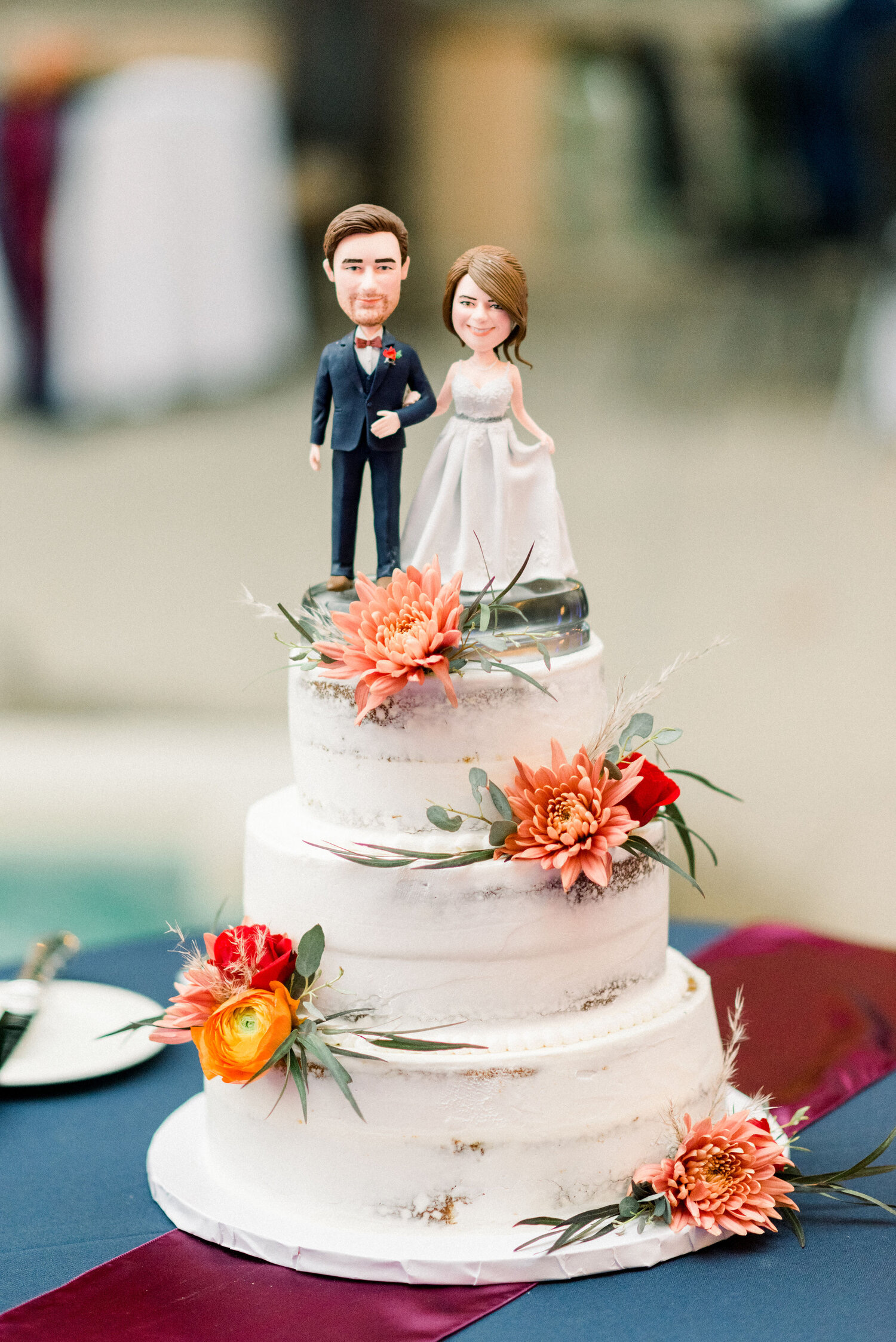 It's always fun to watch the bemused looks on your wedding guest's faces when they lay their eyes on your unique cake.
A lot of couples are now opting for cake toppers that are increasingly personalised with a quirky touch! Don't hold back with your inventiveness. It could either be making the figurines look exactly like you with specific expressions, or a nod to your common interests – such as a favourite movie or band.
This will be the centre of attention, and will assure a smile on your guests' faces. Moreover, the cake will be one of a kind.
Laser-Cut Cake Topper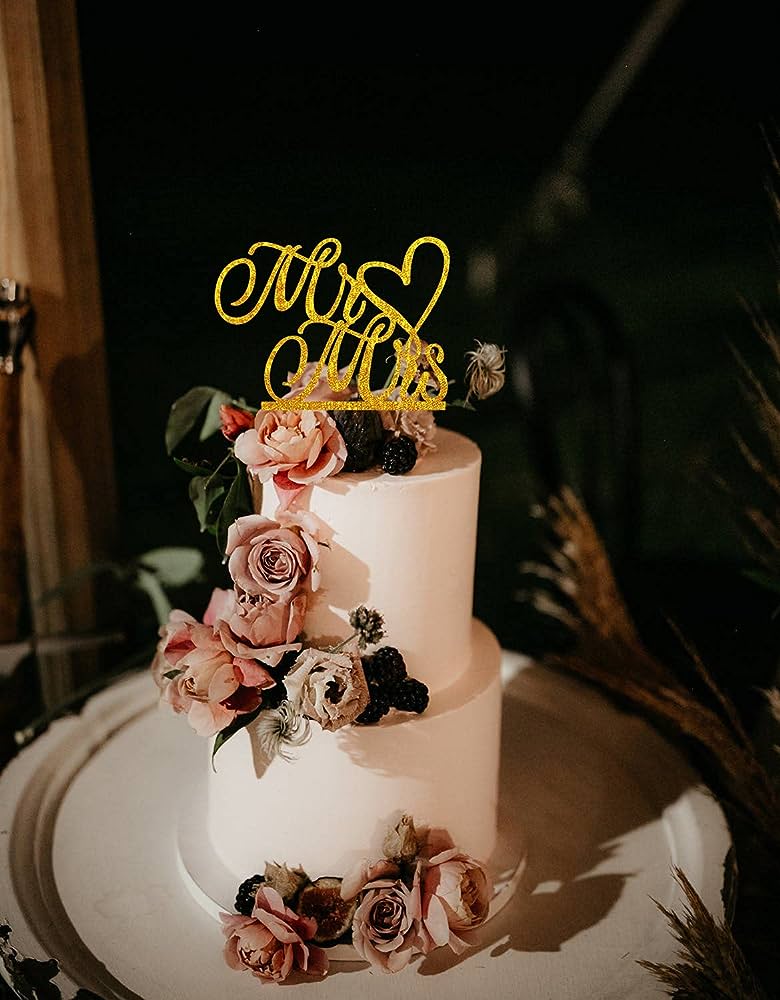 This particular in-vogue cake topper normally features cut out words written in calligraphy, usually in Gold or silver. The words can spell out your name, have your initials or even cite a popular phrase such as 'just married'
The embossed words add a touch of class to the cake and ornament the confection beautifully.
Animals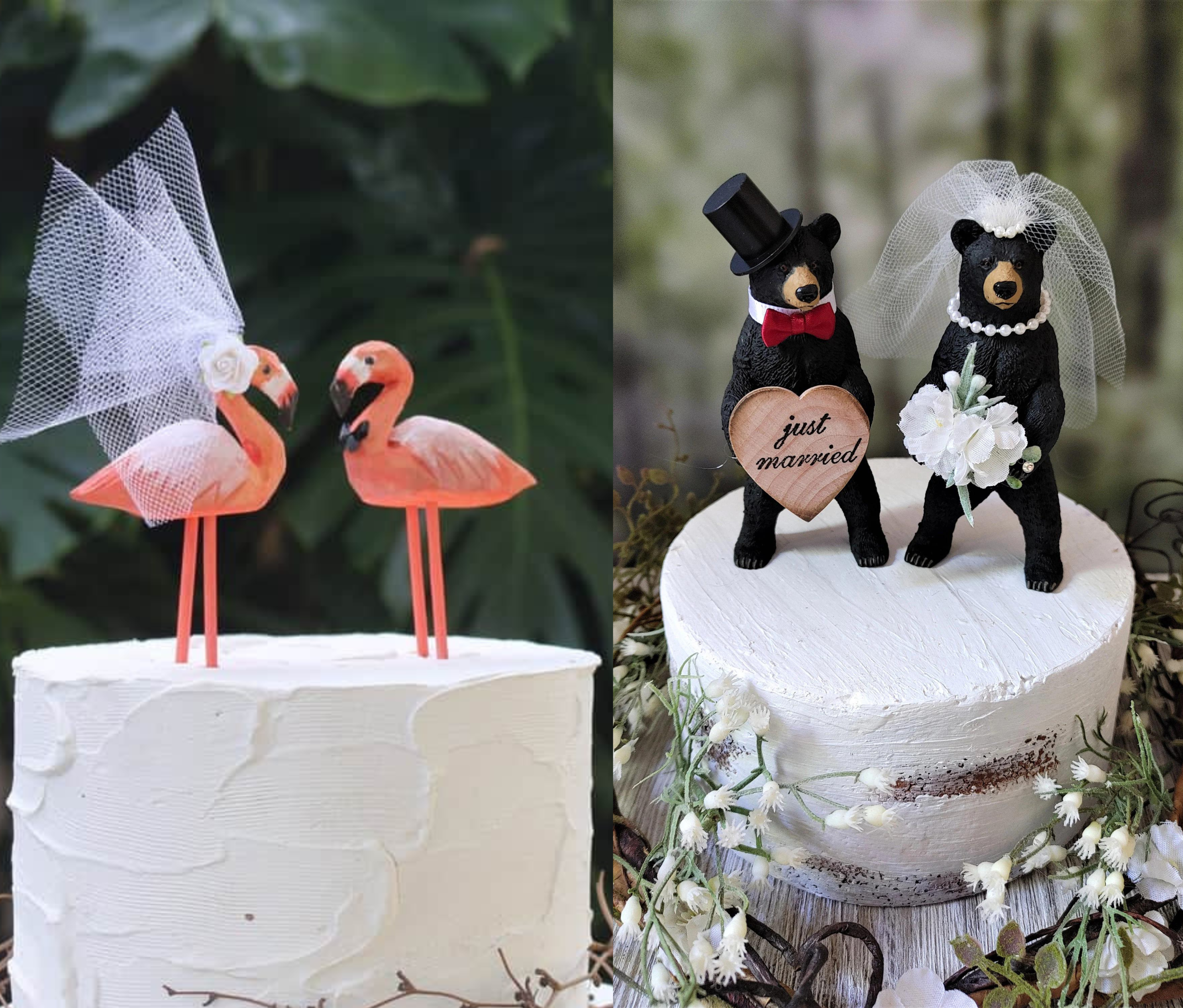 This quirky idea has been recently doing the rounds at many weddings. This is especially for you if you're an animal lover and want a twist on the usual. These figurines are often made from wood or china and we've seen a couple of birds, dogs, cats and even deer representing the wedding couple.
Bunting Cake Topper
Are you tired of over- the-top events and extravagant wedding cakes? Then these toppers are perfect or you. Normally made from fabric flags, they usually include a message or a meaningful word. It can add brightness to an otherwise simple cake and is an affordable option as well.
Silhouette Cake Topper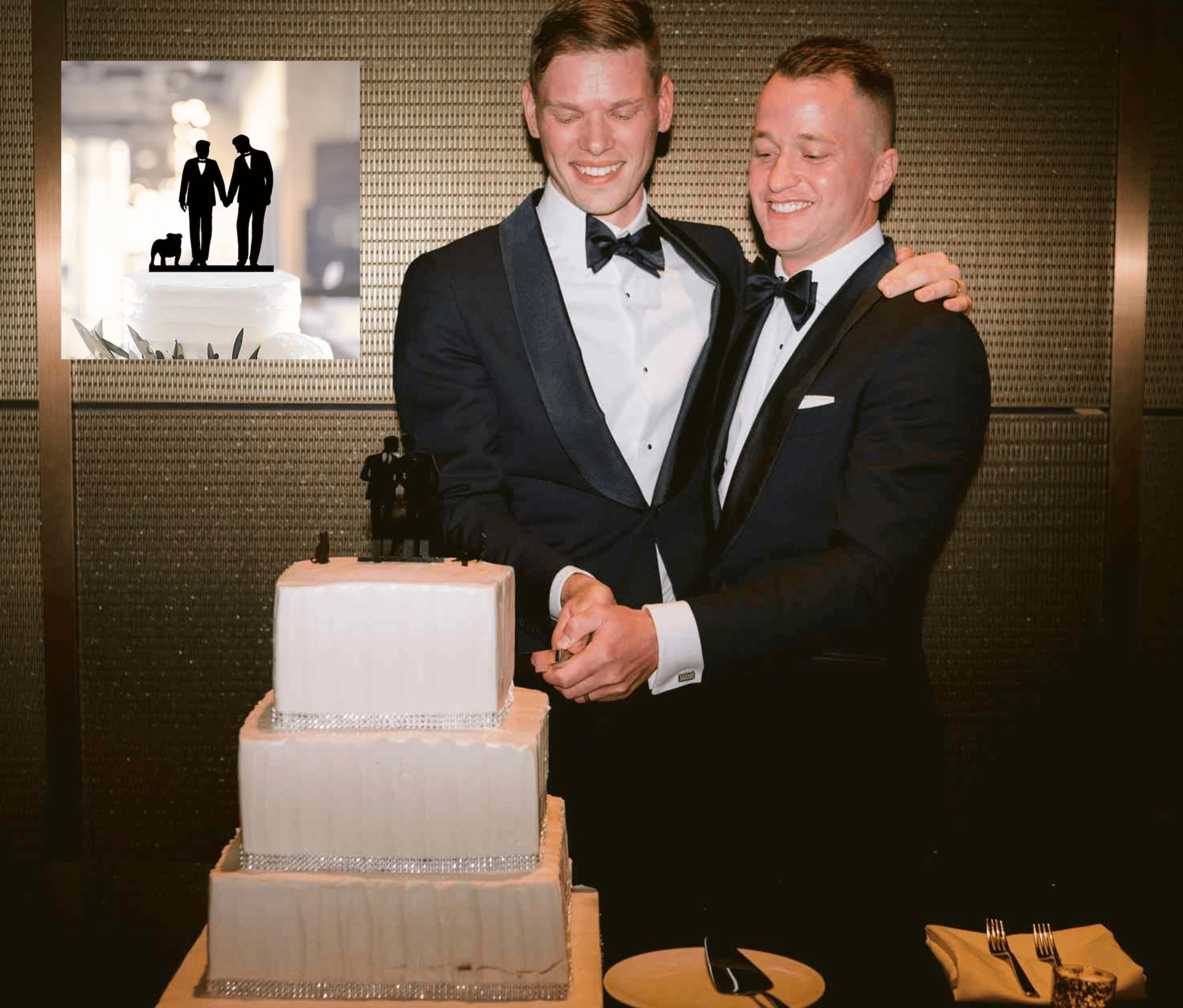 Tradition meets modernity with this wedding cake topper. A silhouette sits atop the cake which is crafted from a photo provided by the couple. The silhouette can be further personalised with special touches. These toppers are especially great as keepsakes and souvenirs in your home!
A Pair of Photos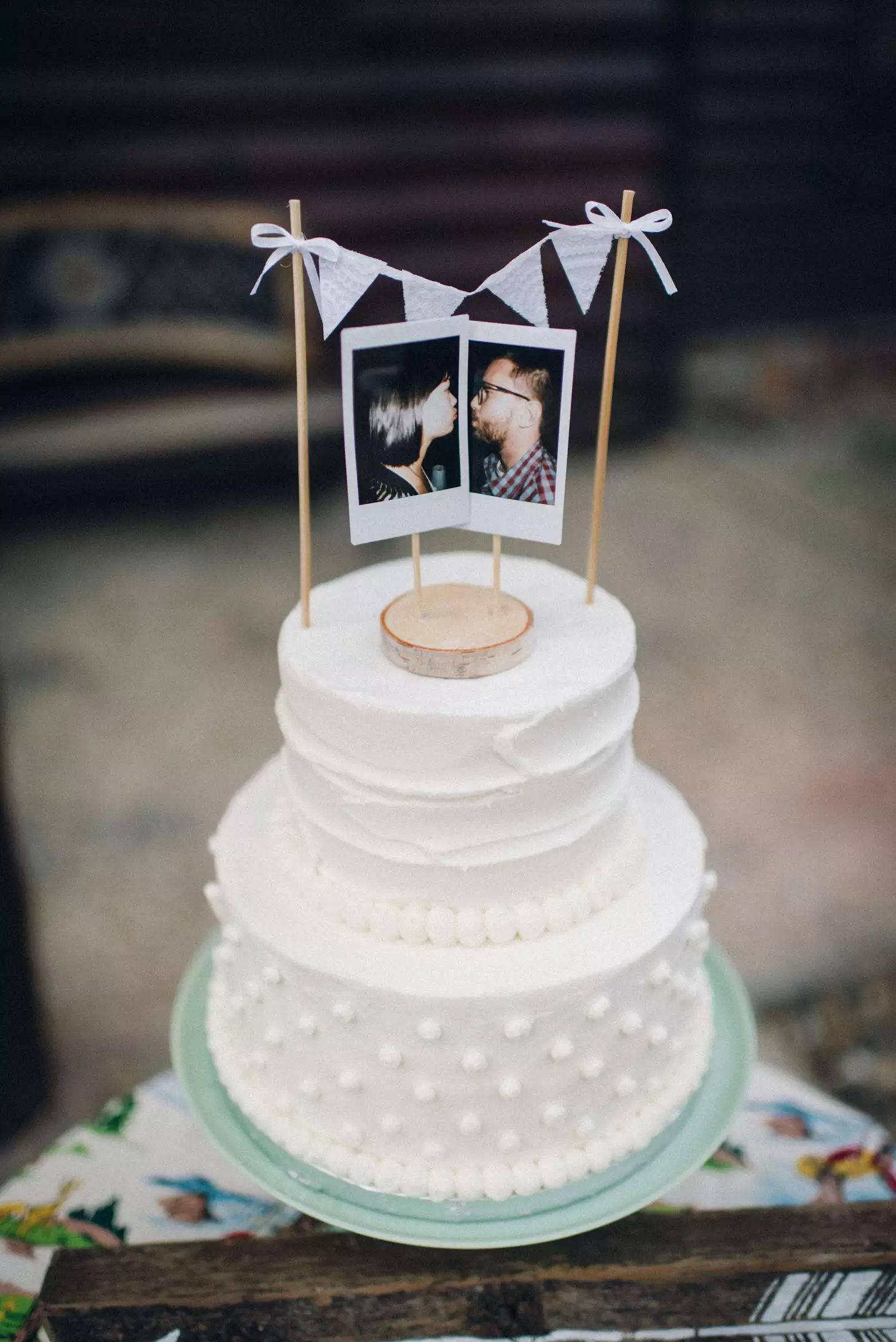 This cake topper is extremely easy to DIY, a pair of photos, one of the bride and one of the groom, stand atop the cake beside each other. This is perfect for an artsy, laid back event with no extra frills- and not to mention, much more affordable. While you can use any type of photograph, Polaroid is the most popular.
Wooden Cake Topper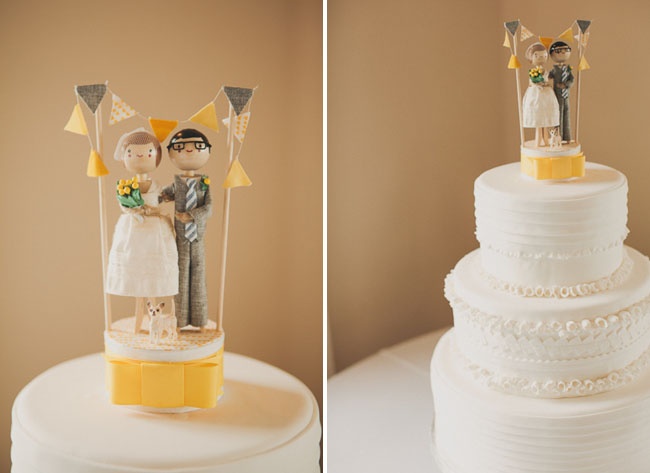 Whether it's a barn wedding or one that's out in the woods celebrating nature, this wedding cake topper is ideal for you. Messages or names are burnt or carved into wood, or twigs are shaped into shapes or letters.
Smaller cakes display this sort of topper the best! 
Bring an amazing night to an end with an extra special touch and relish your special day with a delicious memory!