We Make Stunning Cake Toppers
When you run out of ideas and when no gift seems good enough, think hand sculpted, personalized and oh-so personal cake toppers/bobbleheads befitting each and every occasion
A Piece of Art for Every Occasion: With or Without Cake
Make It Yours
 With or without the cake, they serve as a distinctive, heartfelt gift for weddings, anniversaries, birthdays, or any significant milestone. Made with meticulous attention to detail, they capture the very essence of a moment, person, or relationship.
Display them atop a cake for an unforgettable event or feature them in your home as an elegant showcase. Either way, our Custom Cake Toppers are a symbol of celebration, art, and individuality. Buy it for a cake, or buy it for life; it's a keepsake that speaks volumes.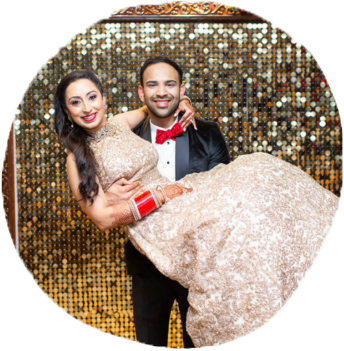 Pictures are all that we ask from you.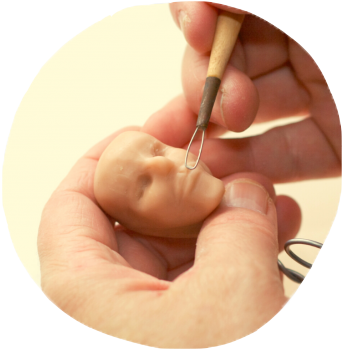 Artisans perfecting each miniature with love and magic.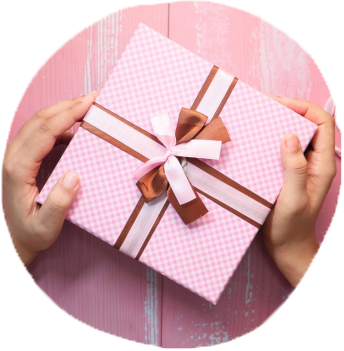 Global shipping anywhere in the world , only once we know you are pleased.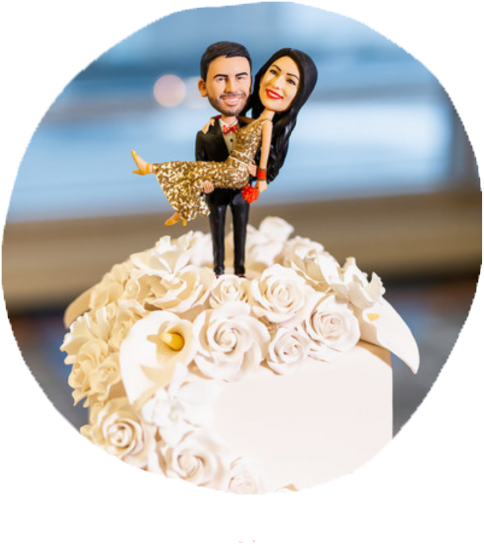 Ting-Tong! Seems like
to your custom
Christmas came early this year!
Sculpting Smiles: Personalized Cake Toppers That Steal the Show
We at Cake Toppers Studio, pride ourselves at sculpting the best Custom Cake Toppers and shipping them worldwide, wrapped safely with lots of hard work and care.
Our artisans' hands sell not just wobbly-bobbly heads but also perseverance, patience and perfection.
Personalized. Perfect. Personal.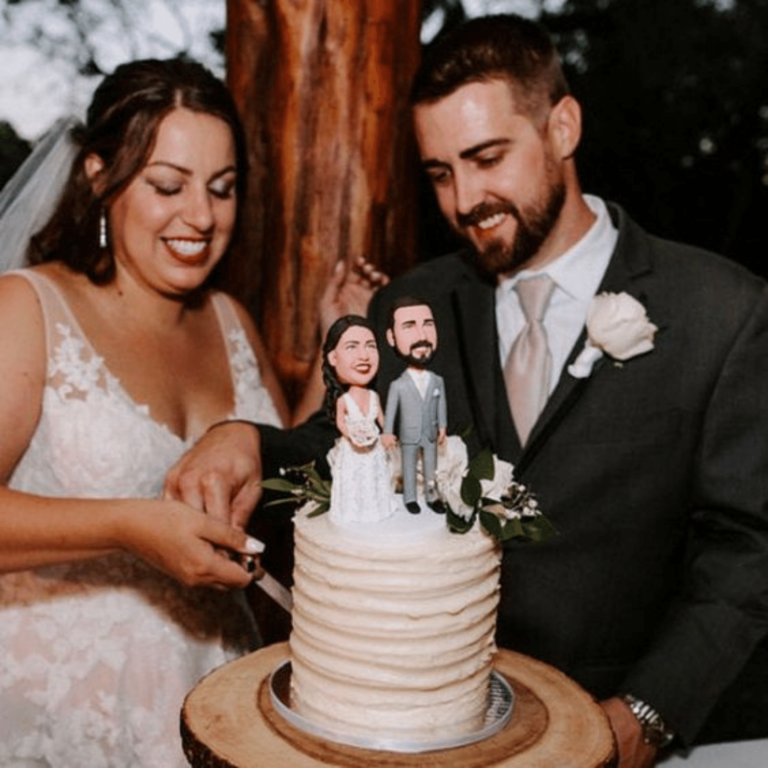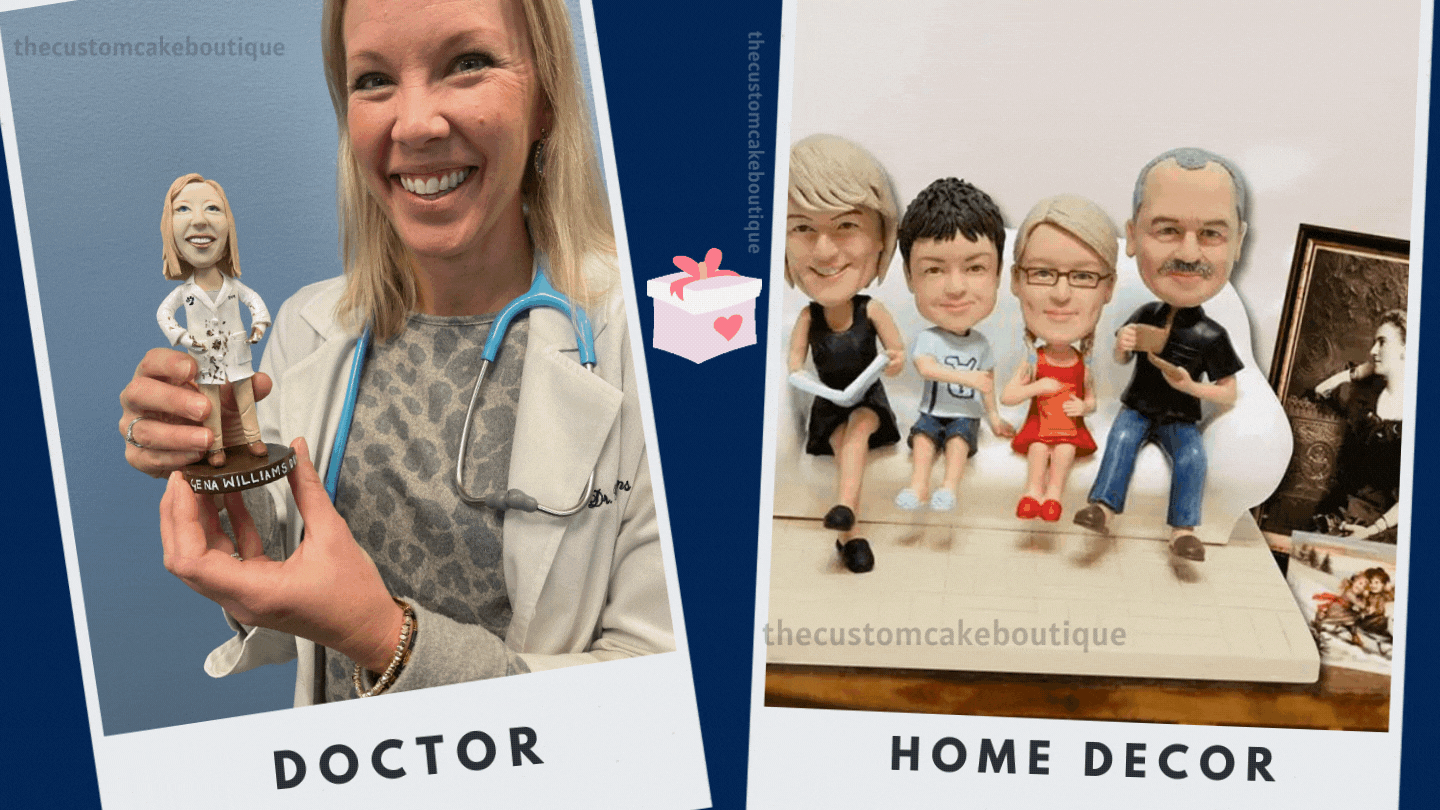 Why Everyone's Raving About Our Personal Potraits
For Who?
From kids to oldies, everyone loves it. What's not to love? It's them. With big wobbly heads. Posing. Looking all cute and adorable.
For What?
For making any celebration full of endearing memories. Nothing 'shouts out' personalized and handmade more than this.
For Where?
Ditch that cherry for this, on a cake. Or make a random day special.
Top your cake. Top your mantlepiece. Top your work desk.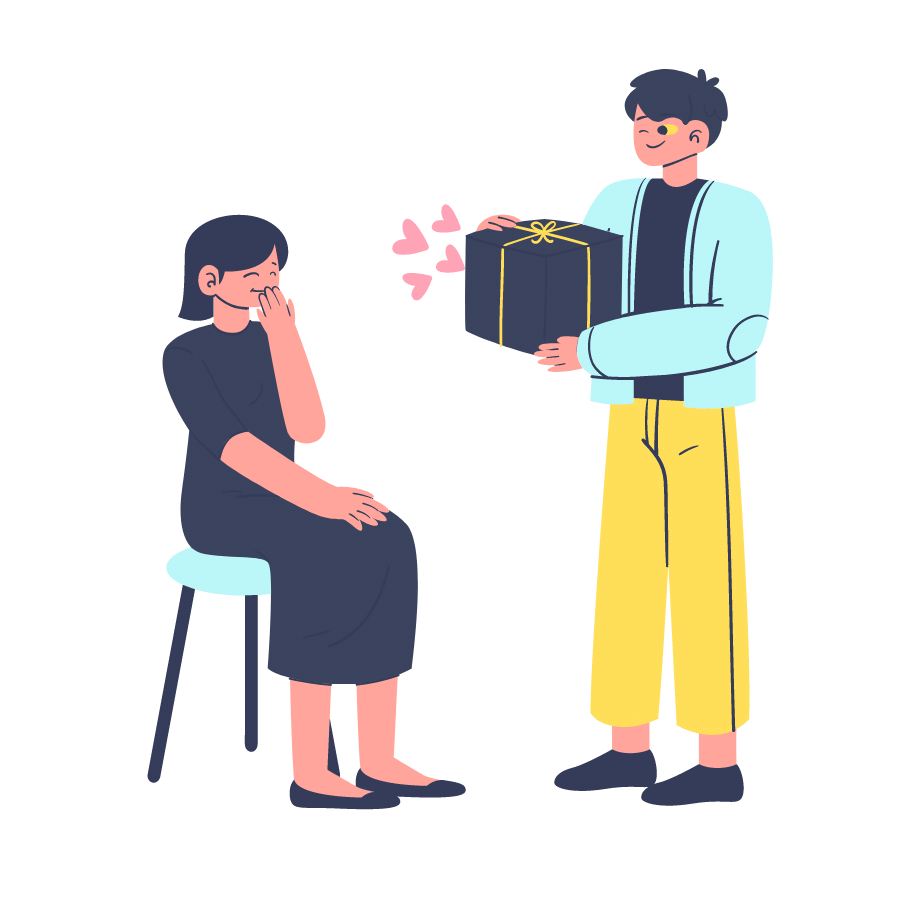 Friends, family, or for yourself. Birthday, Anniversary or made-up days. Order away.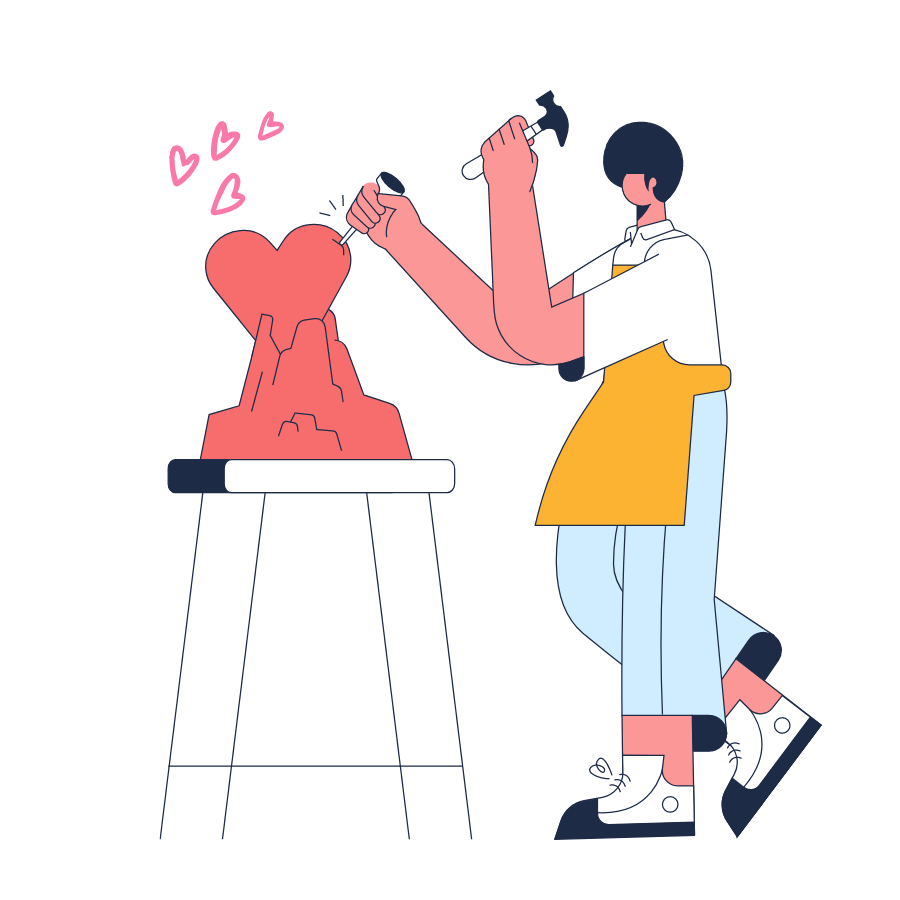 Handmade with love from scratch
No two Cake Toppers are alike. Your miniature is made from scratch, with skill, patience and a lot of love.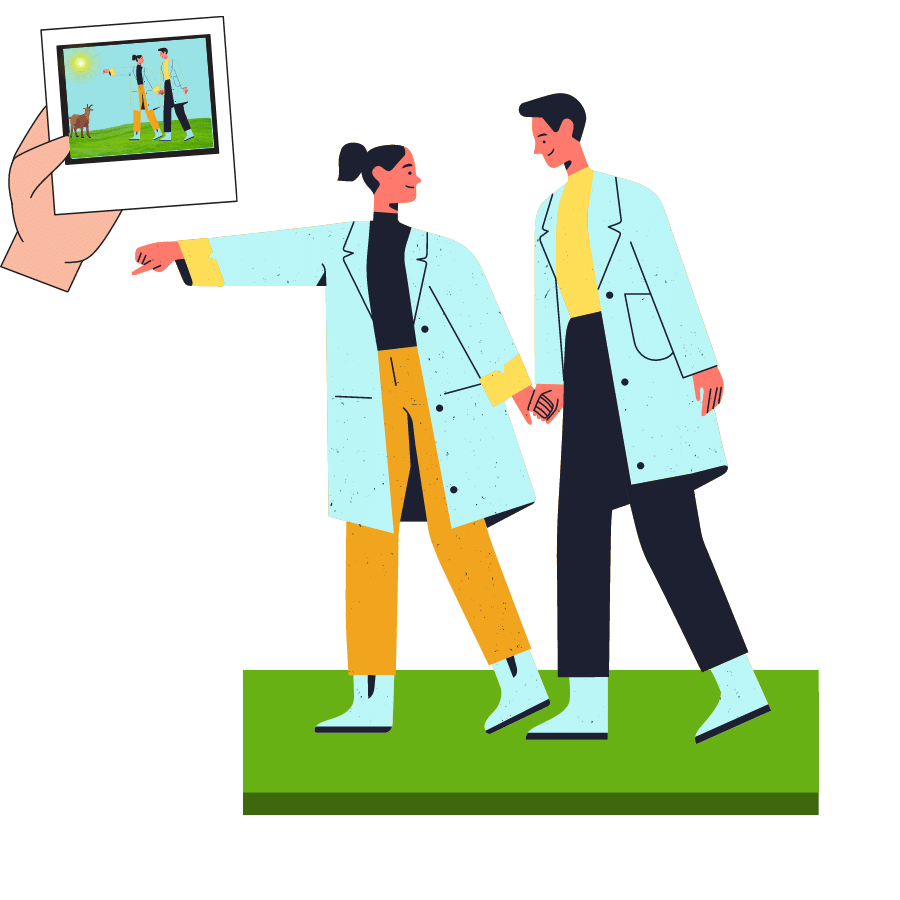 Every facial and bodily detail is sculpted with utmost care and perfection. It's like a small doppelganger, believe us.
Enter Your Email to receive offer of the week in your box

Look At Some Of The Happy Faces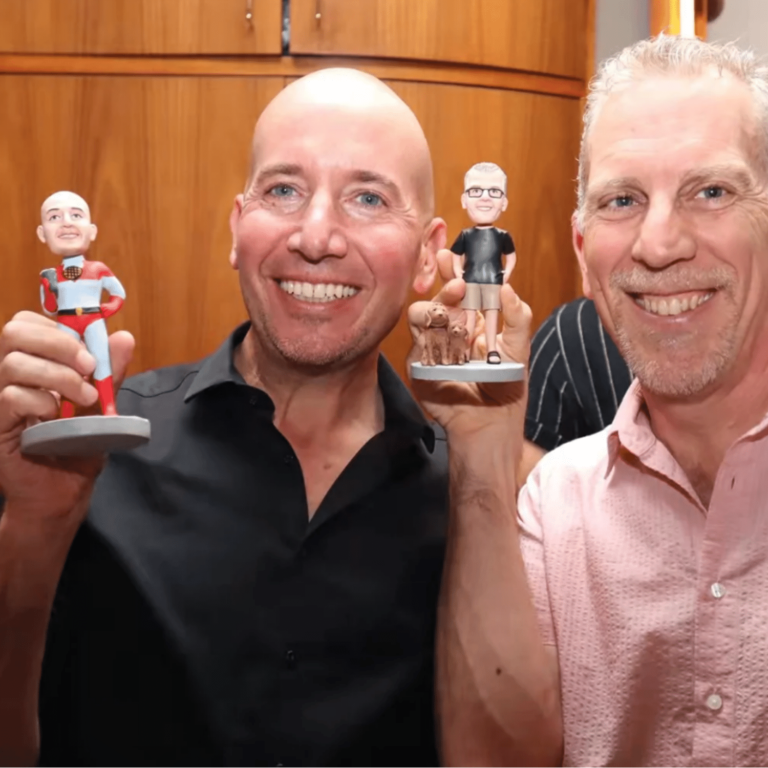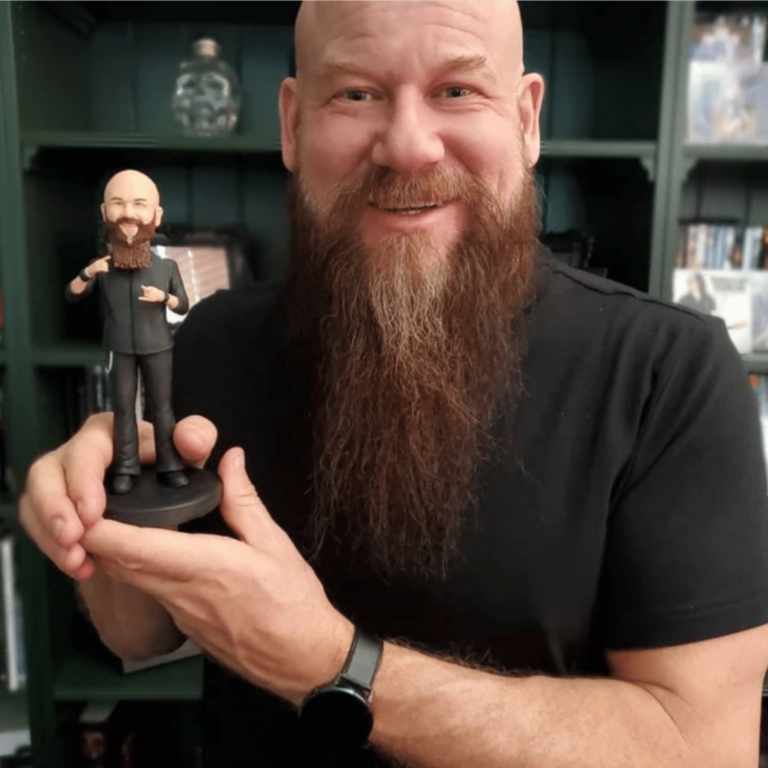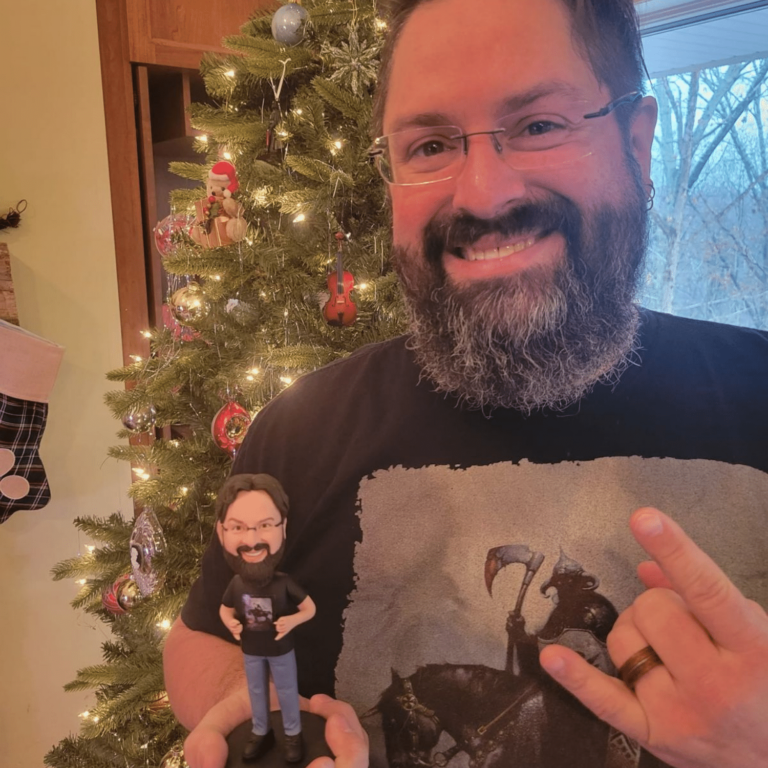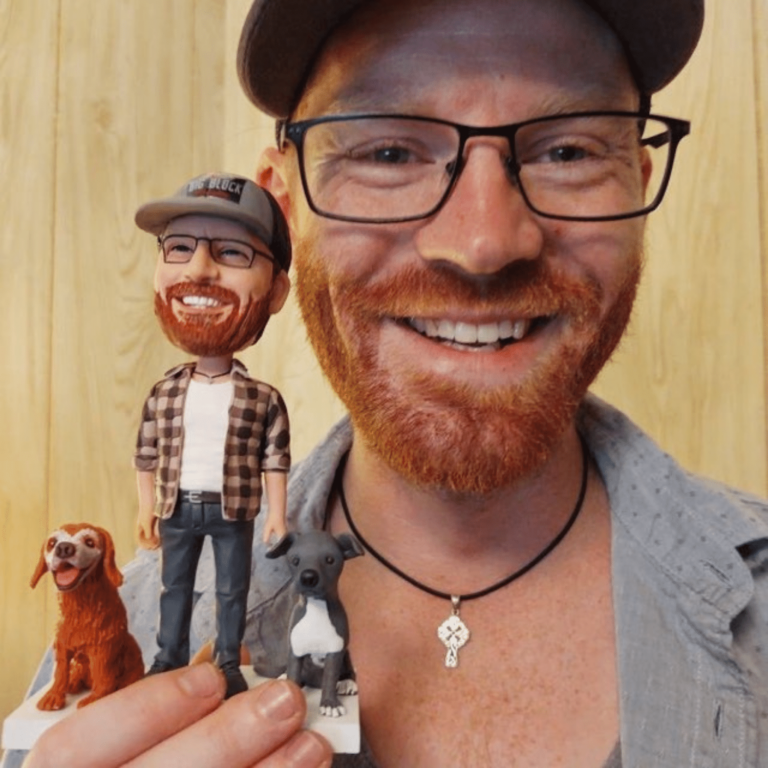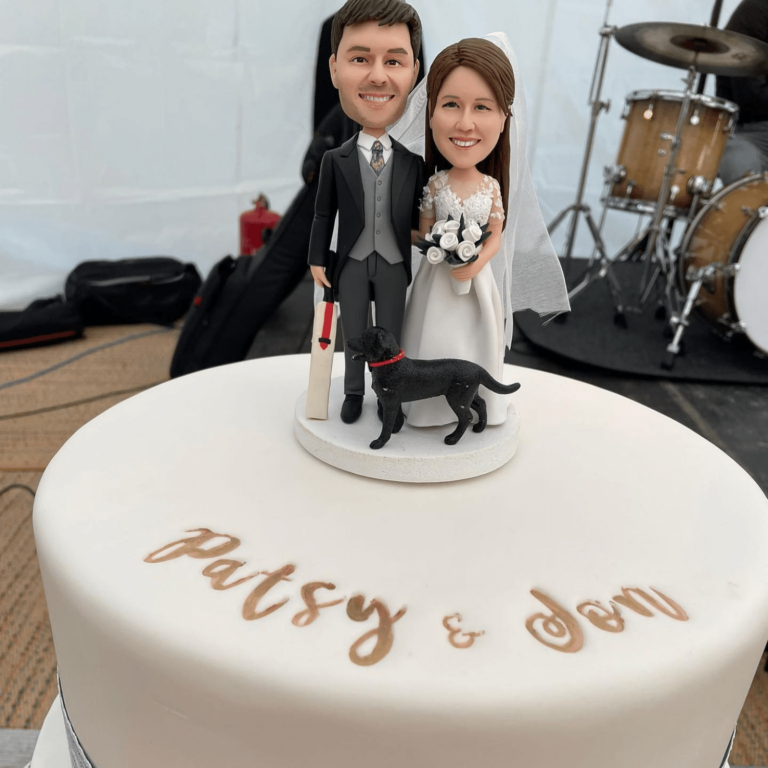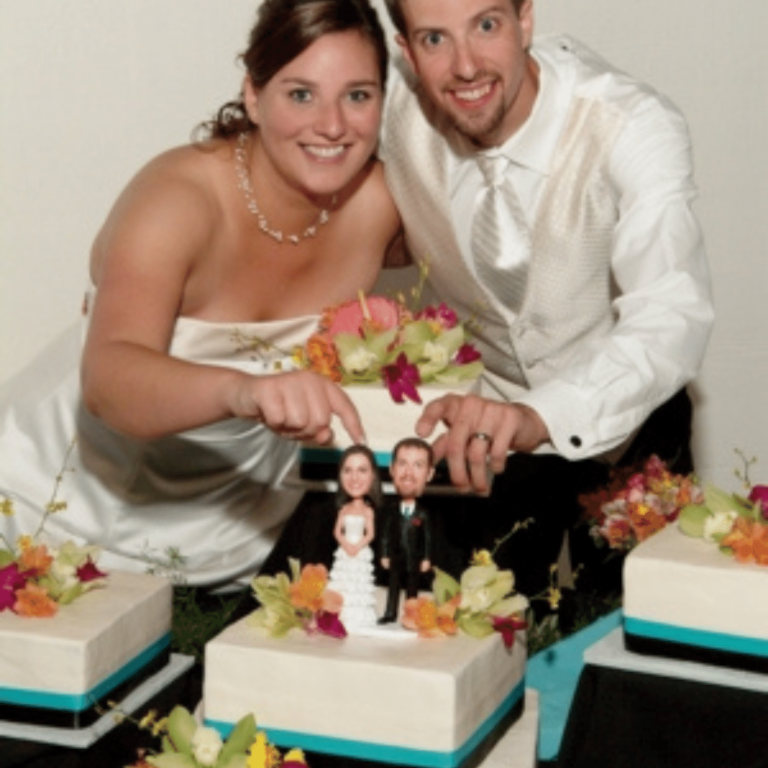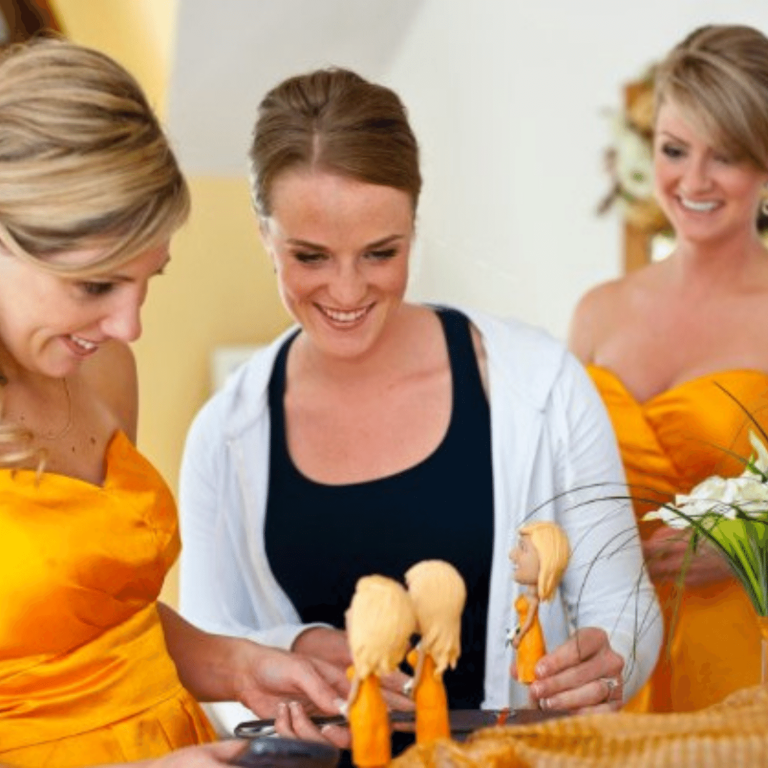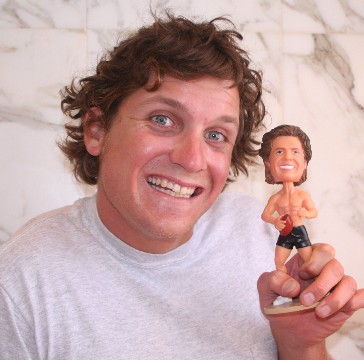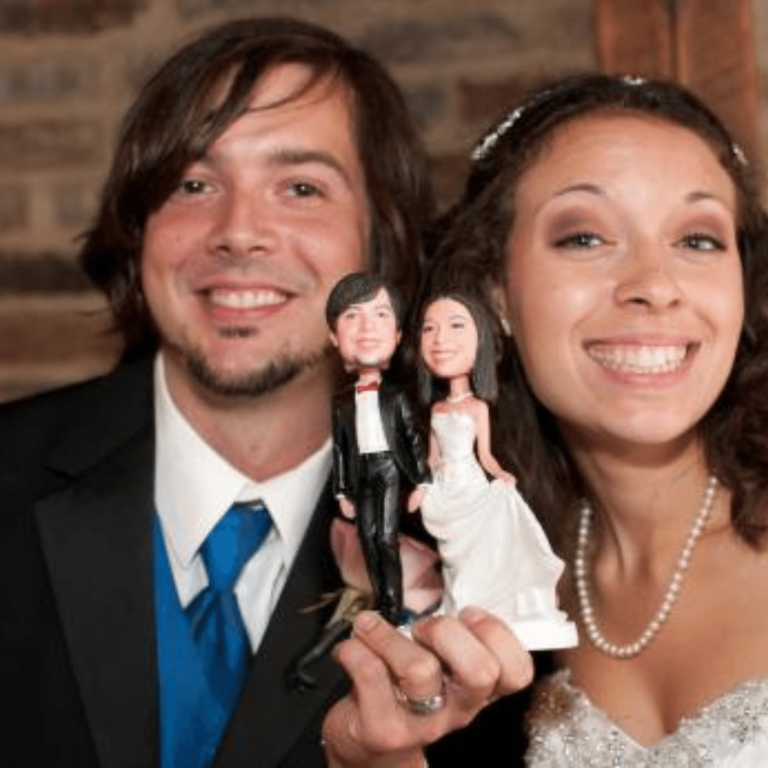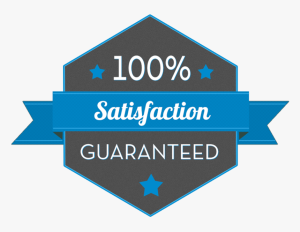 We at Cake Toppers Studio take our smiles and our disapprovals very seriously. If our Cake Toppers don't bring the desired smiles on your face then we have not done a good enough job. So we will do it again and again till you are all smiles and all laughs. You have our word and our guarantee!
Don't Know Where to Start?
Sometimes just the word 'personalized' can freeze your mind. That's where we come in with our artist-ie, thinki-ie hats on. We help you brainstorm and visualize your personalized gift so that you have no doubts about the entire thing. Sounds good?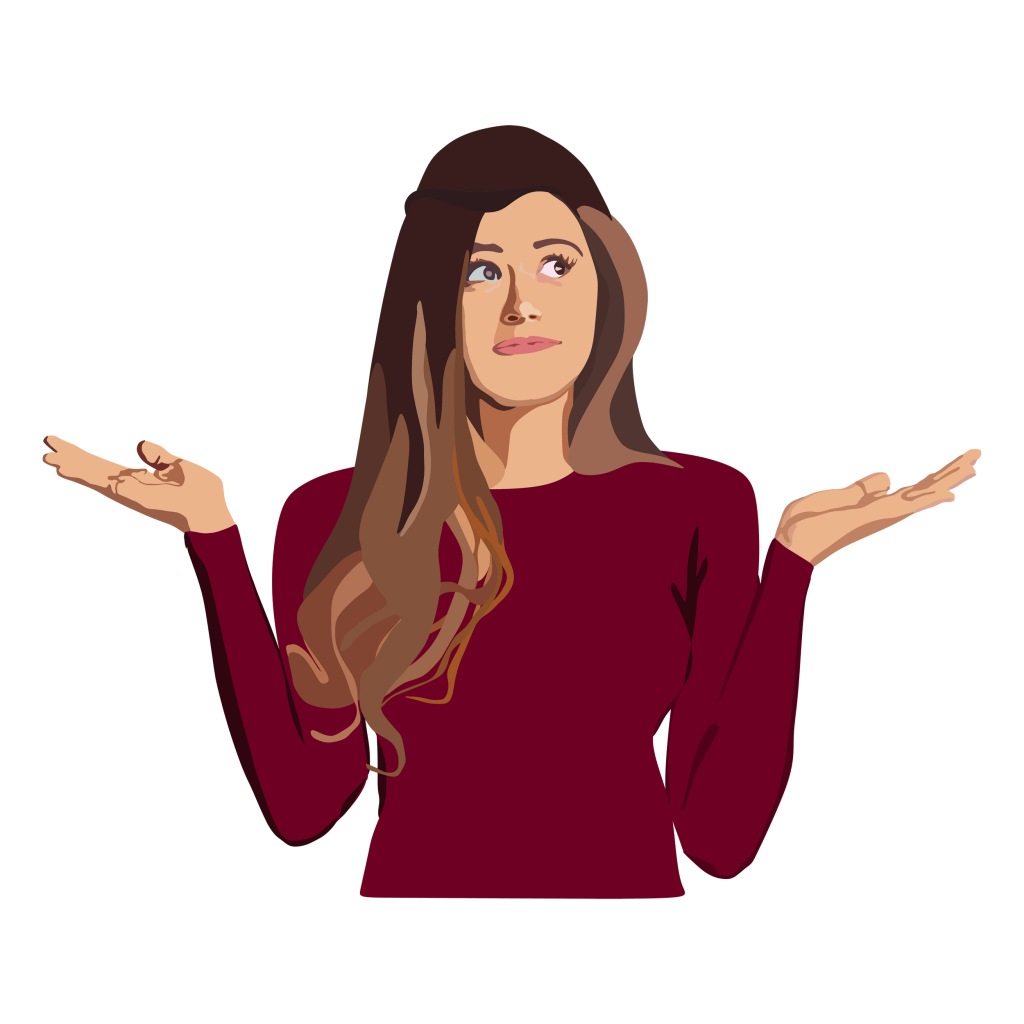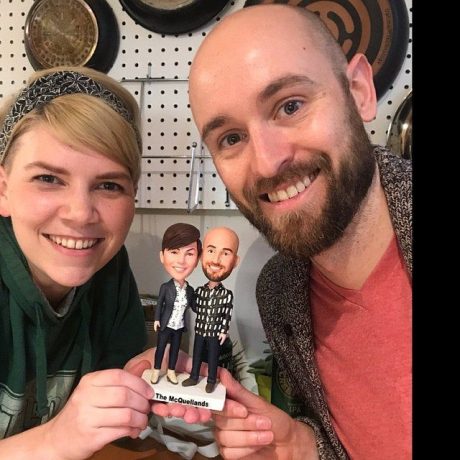 My husband and I just completed 10 years of marriage and were looking for something to commemorate our journey. We wanted to get something that represented us and how we are as a couple. A framed picture just didn't cut it! We tried Cake Toppers Studio, and we were wowed by the product that we received. The likeness was almost unbelievable, and it was of such good quality. Not to mention the superior customer service! It is going up on our mantle as a permanent addition. Thank you for the excellent work and for understanding our needs perfectly.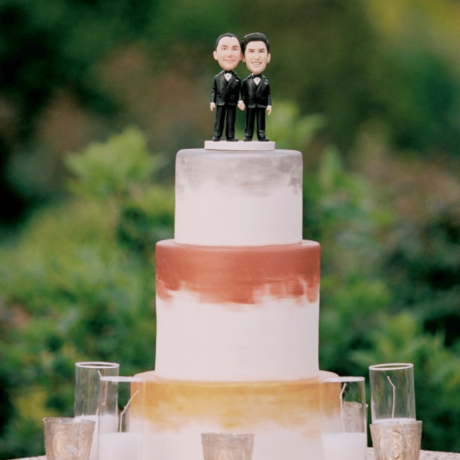 The couple closest to us is part of the LGBTQ community, and we wanted to gift them something that celebrated their unique partnership and fun spirit. We sent in an image that we thought best represented them. To our surprise, the resemblance was almost exact! They were extremely excited when they opened up the gift and were touched by our gesture. Thank you, Cake Toppers Studio! We will definitely be ordering many future gifts from here.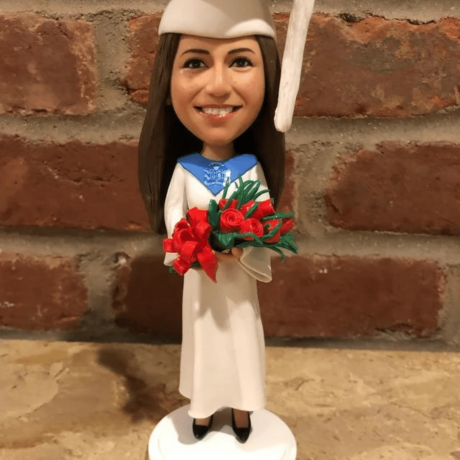 As the day of my only child's graduation grew closer, I was very confused about what to get her. I wanted to make sure it was something very unique that she would be able to keep with her as she travelled abroad for further studies. She was very thrilled by the similarity! Excellent work, and the quality is really good.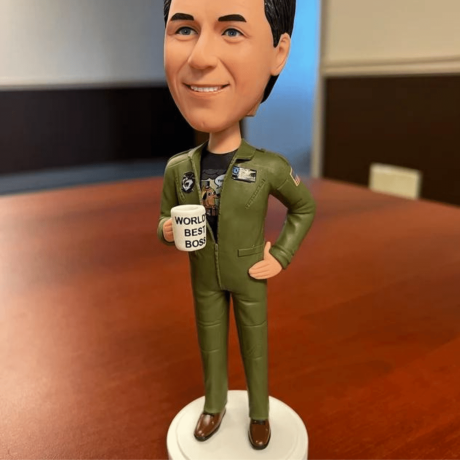 The figurine I gifted my boss was made so well by cake toppers studio. It looks exactly like the image I sent in, and he was so thrilled to get this gift that he placed it on his desk! Thank you for the excellent teamwork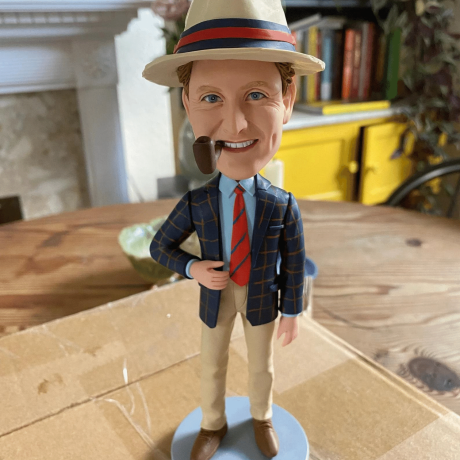 The past two years have been really hard for me since my dad passed away. I really wanted something special to keep with me at all times that reminded me of him. The figurine i got from Cake Toppers Studio resembled him so much, and I am really happy with it. In fact, they ensured my experience was positive by offering me unlimited revisions. Since this was such an important memento, they really made me feel very comfortable with their entire process and with how they communicated with me.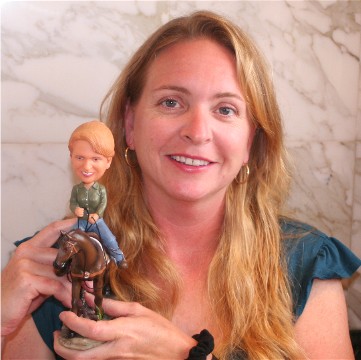 I really wanted to gift my mother something very special that she could keep with her for many years. The customised figurine I got her from cake toppers studio came out so well. It was exactly like the picture I sent in, and it seems to be of really good quality as well. She was so touched by my gesture and amazed at the idea! Thank you, Cake toppers studio for your hard work!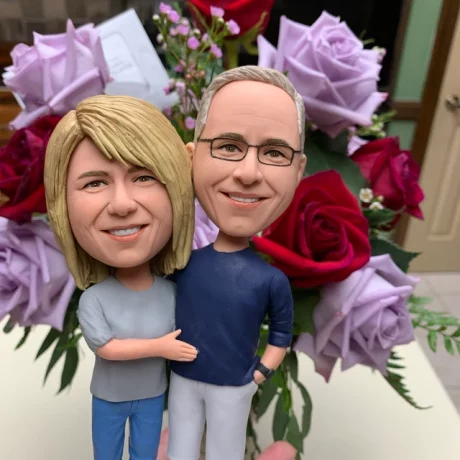 It was a wonderful experience dealing with cake toppers studio while gifting my niece and her husband a customised figurine of the two of them. As newlyweds moving into their new house, this was perfect as they get to add it to their home decor and keep it with them for many years. I am very impressed with how similar the figurines look to the couple. The quality is also really good.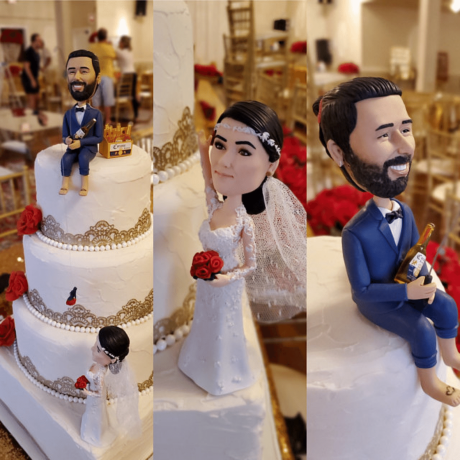 When our best friends told us they were getting married, we were stumped about what to gift them. As we've known each other for many years and shared such special times together, we wanted to make sure we get them something that is personal and unique. The customised wedding cake topper we received from cake toppers studio was the perfect gift. It was not only a part of their special day, but they get to preserve it as a memento for years to come. The resemblance was uncanny as the features, and even expressions were replicated so perfectly! We highly recommend
caketoppers.studio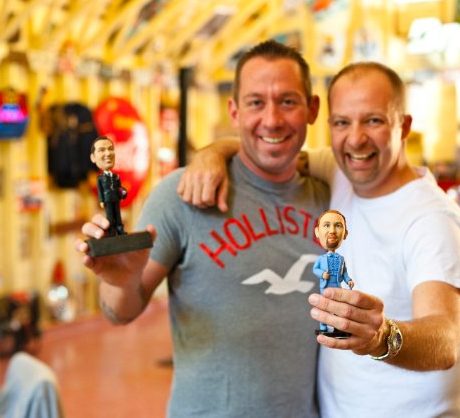 For our family, Christmas is a huge deal. We take our gift-giving very seriously and put a lot of thought and care into it! When i sent in a picture to Cake Toppers Studio, I was so happy with the results as they had personalised the figurine perfectly! I couldn't be happier and definitely scored some brownie points for such a unique gift!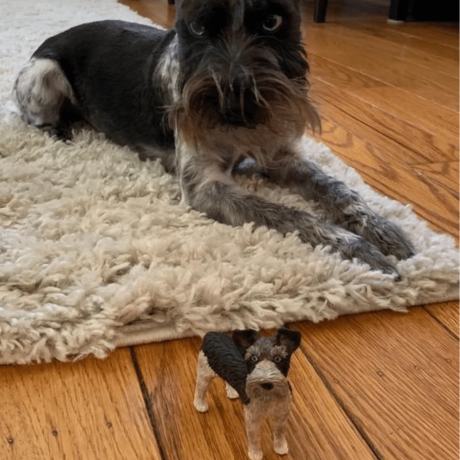 Bruno, my dog is my best friend and companion. I wanted something that represented him perfectly to keep in my living room. A friend recommended
Caketoppers.studio
, and I gave it a try. I could not believe that they even got my Bruno's expression down to a tee. I am very happy with their service and constant care for their customers. I highly recommend this service.
A Little Bit About The Founder
Our talented founder Kanishka seems like was born with paint brushes, colors and passion in her hands.She started off with a regular painting craze at a young age followed by fashion designing and finally topping it all off with a MFA in School of the Art Institute of Chicago.
It is there really where one of her one-time 3D miniature gig made for a celebrity went viral and it is then when Kanishka found her calling.
Rest is history!