The traditional concept of having icing on the wedding cake to make it decorative has worked for decades. However, the recent advent of cake toppers has once again made them the de facto idea for enhancing the cake's visual appeal. 
There are chances that you have come across cake toppers at a relative's wedding or a colleague's birthday party and have found them fascinating. Cake toppers sit above the delicious cake and thanks to their unique design they garner instant attention. Cake toppers make the cake aesthetically pleasing and enhance the cake's beauty. Hence, they are the ideal option to make your birthday, wedding, or any other special day, even more, special and memorable. 
Cake toppers come in various types. If you are getting a cake topper for your next event, you might be wondering whether to go for a regular cake topper or a customized one. Both options have their pros and cons. However, it is always better to opt for a customized cake topper. Wondering why? Here is a detailed analysis of why customized cake toppers are better than regular ones. 
 1. Be different: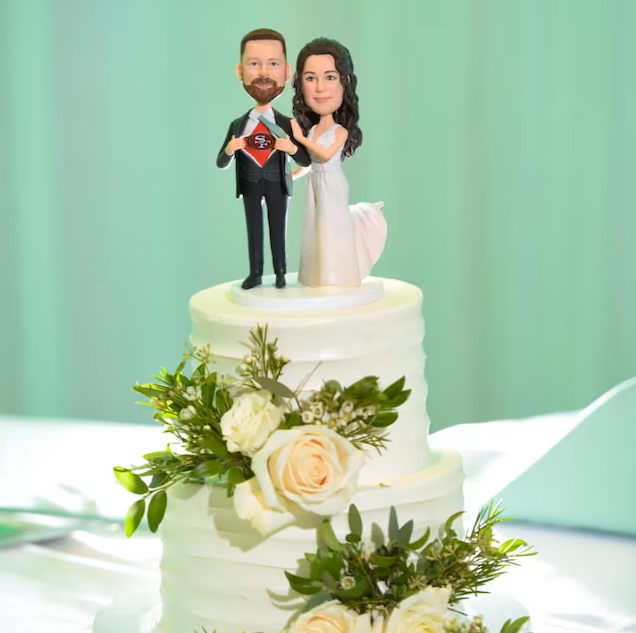 The obvious advantage of having a customized cake topper is that your cake will look different. It won't be like any other regular cake, so your guests will simply love it. 
Almost every other day, there is a celebration or an event where the hosts cut the cake. From birthdays to weddings, cake cutting is an integral part of all celebrations. If you opt for regular cake toppers, chances are, the guests have already seen that design somewhere else or will find it in the future. 
Customized cake toppers are an easy solution to make your event or celebration stand out and make it memorable. 
 2.  Make it personal: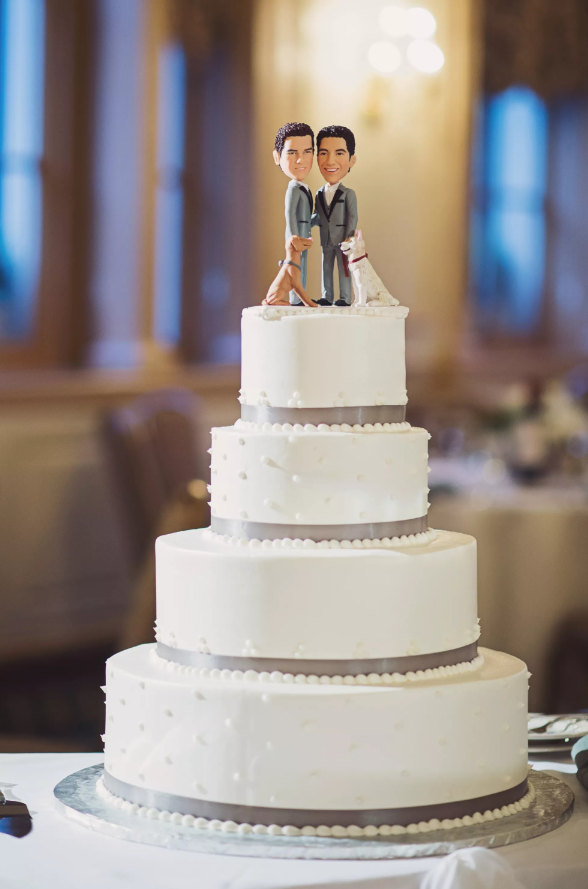 Weddings and birthdays are moments that have a special feeling in our hearts because these occasions are about a special person in our life. 
Customized cake toppers allow you to go one step further and make these occasions even more special by making them personal. 
With customized cake toppers, you can bring to life a certain personality trait of your loved one and this will result in making the event more personal. 
3. Make it memorable: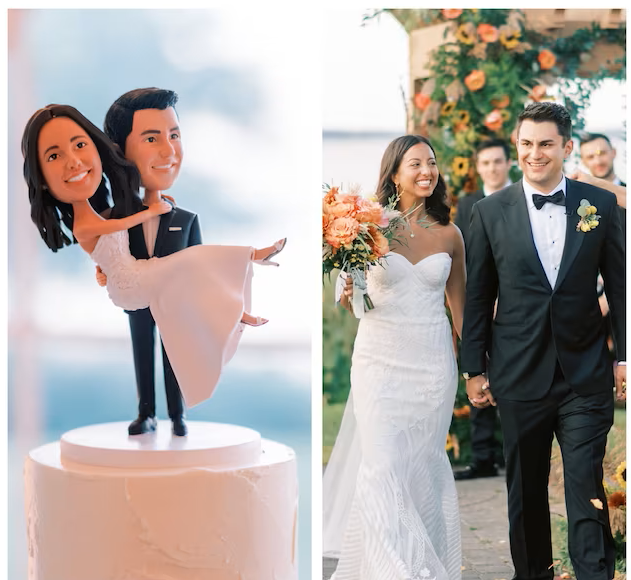 One reason we celebrate birthdays and weddings is to make the day memorable. And the best way to do this is to go for customized cake toppers. 
If you order a cake topper from a renowned brand, you can be assured of its build quality, and it will last for a longer period. Thus the cake topper remains as a souvenir or a showpiece after the event is over. A customized cake topper will always remind you of this special day and the emotions attached to it. 
By customizing the cake topper, you are injecting soul into it. So when you look at it in the future, their customized appearance makes it easy to remember the event. It also ensures you never forget those good times. 
4. The sky is the limit with options: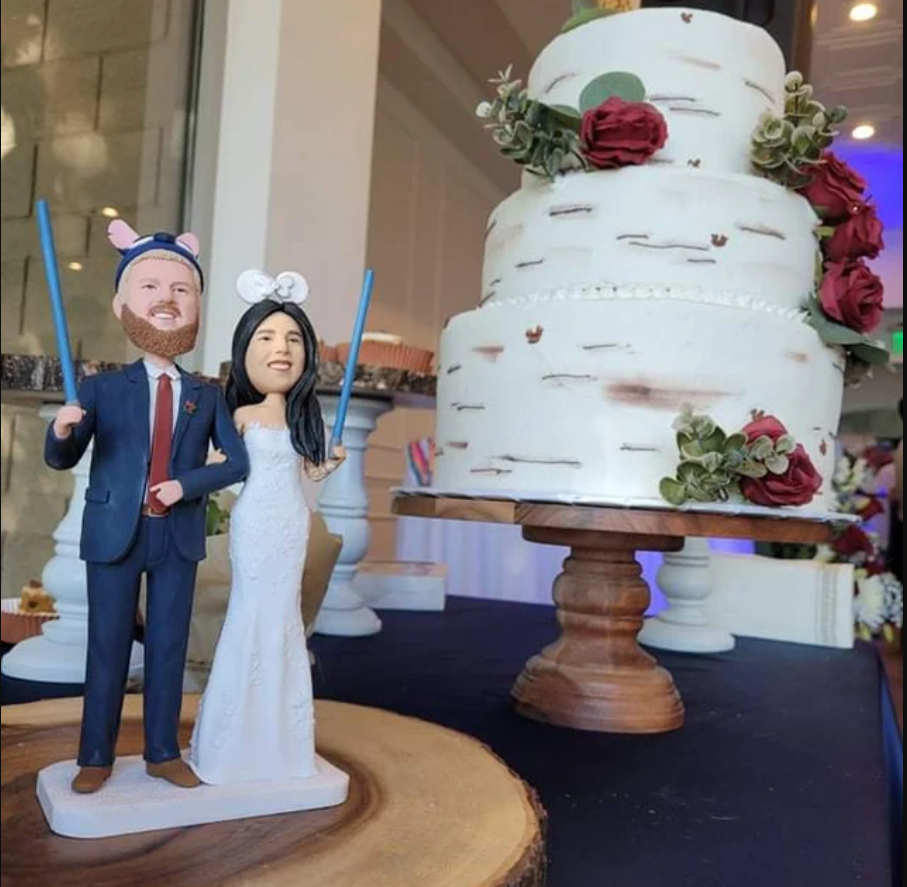 One of the interesting reasons to choose cake toppers is that they are fun to work with. Ordering a customized cake topper isn't a quick process. It involves plenty of brain-scratching and thinking. And hence, it is a lot of fun. A professional customized cake topper artist will provide an array of customization options that are sure to land you in a pleasant dilemma. 
Ordering a customized cake topper will make you think in various ways and will push your creative limits. This process in itself brings a lot of joy as you keep on thinking about the person and the occasion in different ways. Hence, once people order a customized cake topper, they continue to order it for their next events too. 
 5. Say the thing you wanted to say: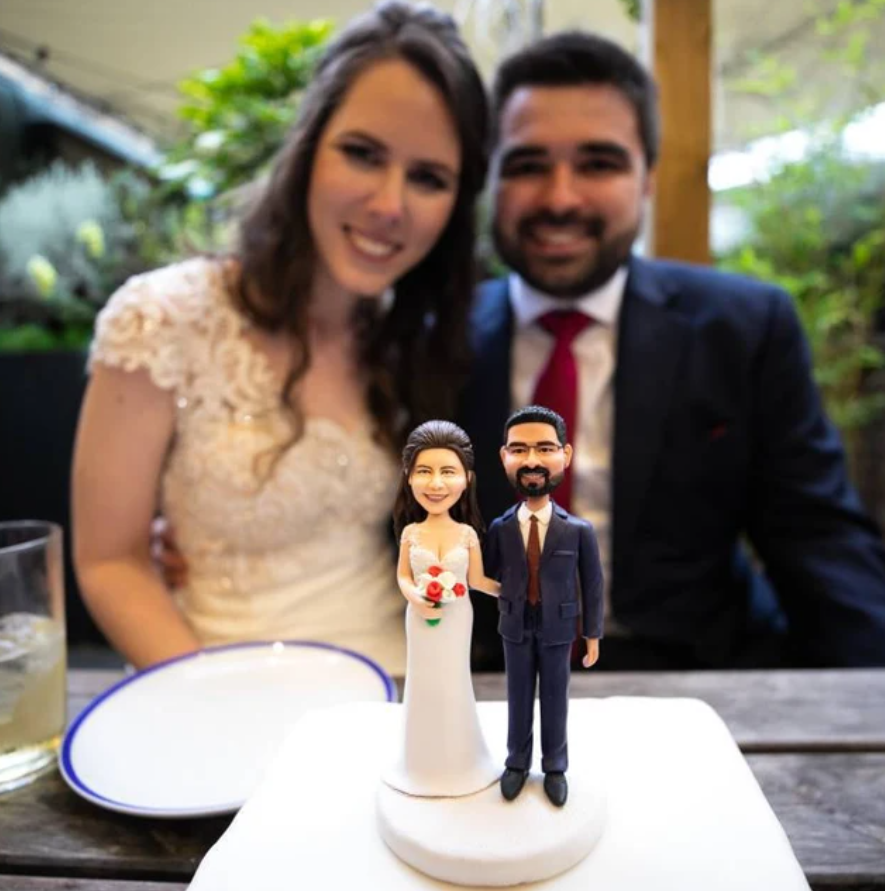 Customized cake toppers allow you to express your feelings. You can add a message or words or some picture that evokes specific memories. 
This customization feature makes cake toppers a way to express your feelings. And this is probably the coolest way of revealing your thoughts to your guests. 
6. They won't cost a bomb :
People often think that customized cake toppers would be costlier than regular cake toppers. However, one glance at the price range of customized cake toppers will reveal that making your special day even more special doesn't cost you a bomb. 
Customized cake toppers are budget-friendly. If you do a simple search and spend a little time scouting the various customized cake topper artists in the market, you are sure to find one that fits your budget. Sellers like thecustomcakeboutique are an example of marrying quality with competitive pricing. They are one of the most popular and trusted brands in this segment and yet are budget-friendly. 
 7. Goes well with the theme: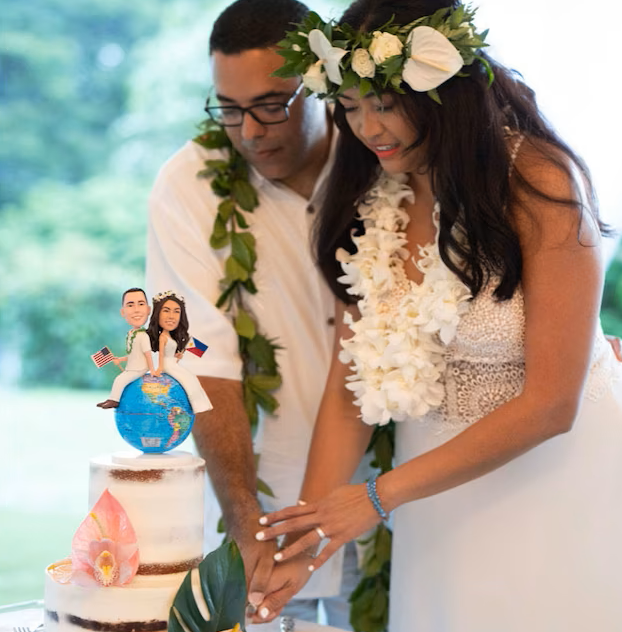 If you are having a theme for your birthdays or weddings, then customized cake toppers make your job easier. You can customize the cake topper as per your theme and make it a part of the larger picture. These cake toppers enhance the cake's beauty and make the cake a part of your theme as well. 
  8. Go beyond the event: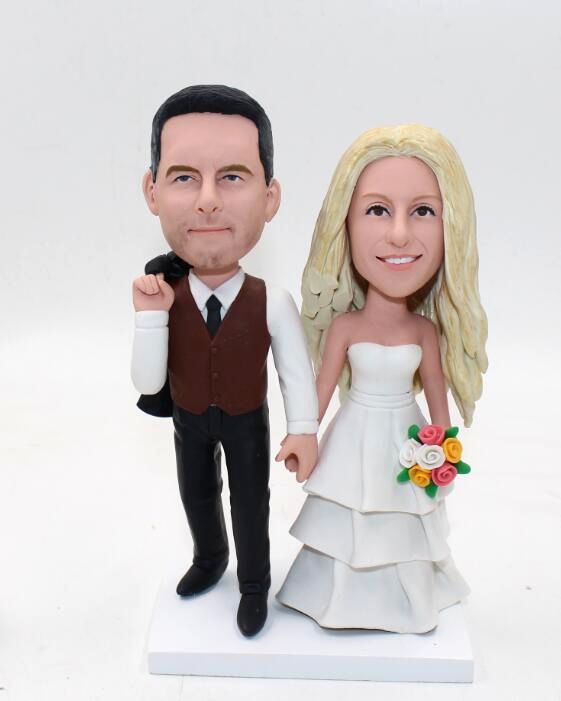 Customized cake toppers help you to create an experience that goes beyond the event. People remember the way you made them feel. And that is where customized cake toppers come into the picture. 
Having miniature dolls that have a striking resemblance to real people is a great way to go beyond the limitations of an event and make the person feel special. Also, customized cake toppers become the major attraction of the event and your guests won't stop talking about it. So this way, you make your event a more memorable, unique, and special moment. 
The above eight reasons highlight the effectiveness of a customized cake topper. Regular cake toppers aren't ineffective. However, when you have a better option, then why settle for less? 
As stated above, customized cake toppers are a unique idea. Hence they add a different dimension to your event, making it more memorable. And they are budget-friendly too! So there's no reason why you shouldn't opt for a customized cake topper.