Some of the nice things our customers have said about our customer service and products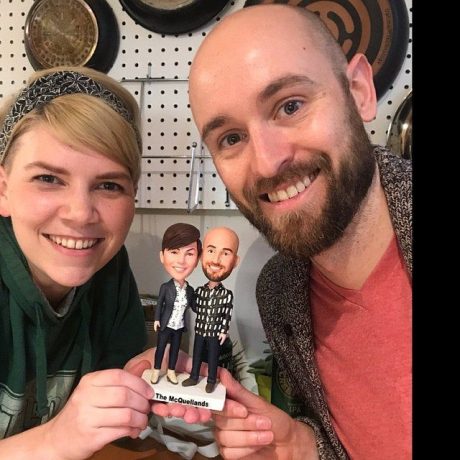 My husband and I just completed 10 years of marriage and were looking for something to commemorate our journey. We wanted to get something that represented us and how we are as a couple. A framed picture just didn't cut it! We tried Cake Toppers Studio, and we were wowed by the product that we received. The likeness was almost unbelievable, and it was of such good quality. Not to mention the superior customer service! It is going up on our mantle as a permanent addition. Thank you for the excellent work and for understanding our needs perfectly.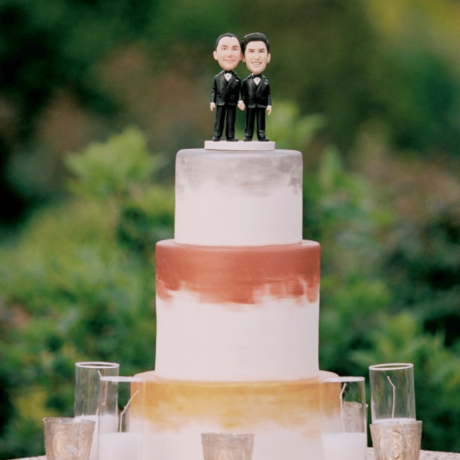 The couple closest to us is part of the LGBTQ community, and we wanted to gift them something that celebrated their unique partnership and fun spirit. We sent in an image that we thought best represented them. To our surprise, the resemblance was almost exact! They were extremely excited when they opened up the gift and were touched by our gesture. Thank you, Cake Toppers Studio! We will definitely be ordering many future gifts from here.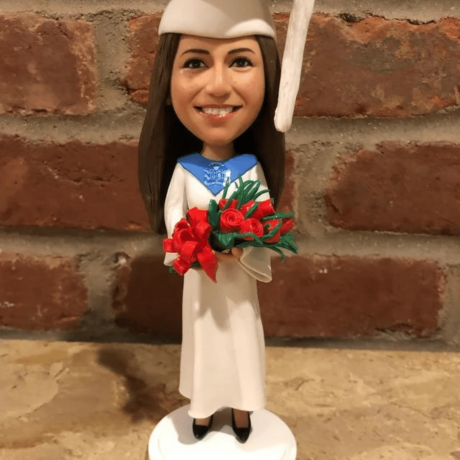 As the day of my only child's graduation grew closer, I was very confused about what to get her. I wanted to make sure it was something very unique that she would be able to keep with her as she travelled abroad for further studies. She was very thrilled by the similarity! Excellent work, and the quality is really good.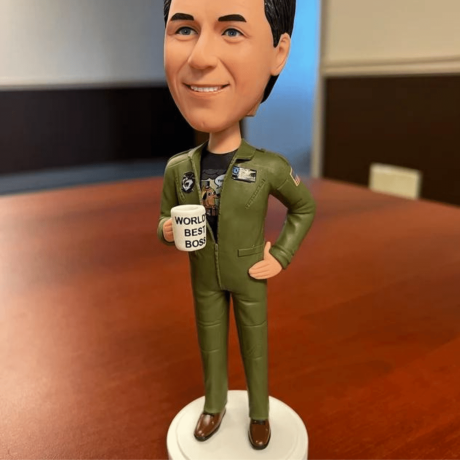 The figurine I gifted my boss was made so well by cake toppers studio. It looks exactly like the image I sent in, and he was so thrilled to get this gift that he placed it on his desk! Thank you for the excellent teamwork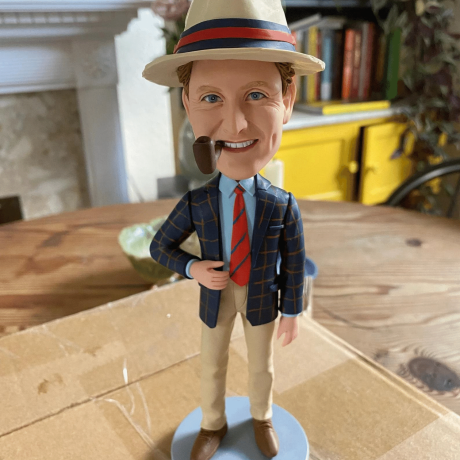 The past two years have been really hard for me since my dad passed away. I really wanted something special to keep with me at all times that reminded me of him. The figurine i got from Cake Toppers Studio resembled him so much, and I am really happy with it. In fact, they ensured my experience was positive by offering me unlimited revisions. Since this was such an important memento, they really made me feel very comfortable with their entire process and with how they communicated with me.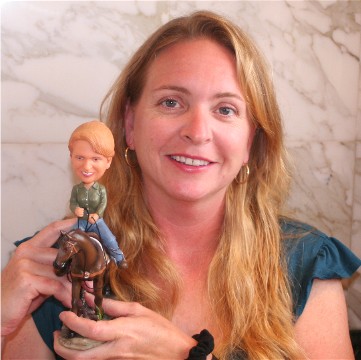 I really wanted to gift my mother something very special that she could keep with her for many years. The customised figurine I got her from cake toppers studio came out so well. It was exactly like the picture I sent in, and it seems to be of really good quality as well. She was so touched by my gesture and amazed at the idea! Thank you, Cake toppers studio for your hard work!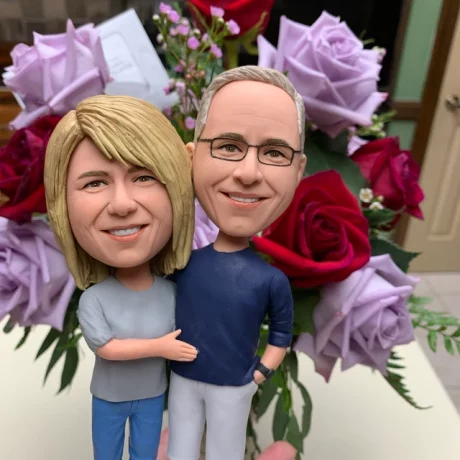 It was a wonderful experience dealing with cake toppers studio while gifting my niece and her husband a customised figurine of the two of them. As newlyweds moving into their new house, this was perfect as they get to add it to their home decor and keep it with them for many years. I am very impressed with how similar the figurines look to the couple. The quality is also really good.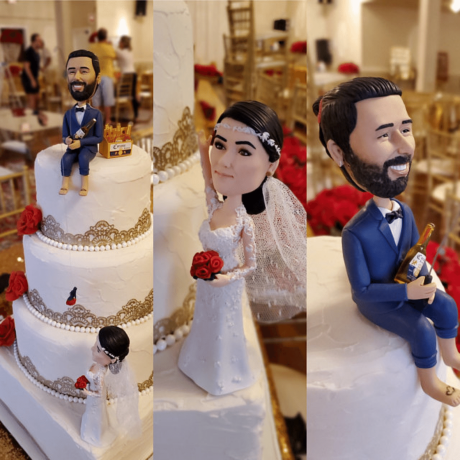 When our best friends told us they were getting married, we were stumped about what to gift them. As we've known each other for many years and shared such special times together, we wanted to make sure we get them something that is personal and unique. The customised wedding cake topper we received from cake toppers studio was the perfect gift. It was not only a part of their special day, but they get to preserve it as a memento for years to come. The resemblance was uncanny as the features, and even expressions were replicated so perfectly! We highly recommend
caketoppers.studio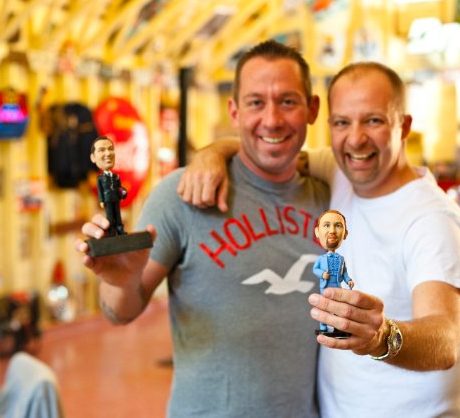 For our family, Christmas is a huge deal. We take our gift-giving very seriously and put a lot of thought and care into it! When i sent in a picture to Cake Toppers Studio, I was so happy with the results as they had personalised the figurine perfectly! I couldn't be happier and definitely scored some brownie points for such a unique gift!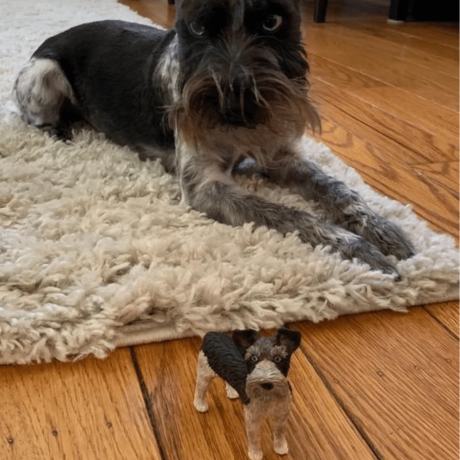 Bruno, my dog is my best friend and companion. I wanted something that represented him perfectly to keep in my living room. A friend recommended
Caketoppers.studio
, and I gave it a try. I could not believe that they even got my Bruno's expression down to a tee. I am very happy with their service and constant care for their customers. I highly recommend this service.
Common purchase queries answered